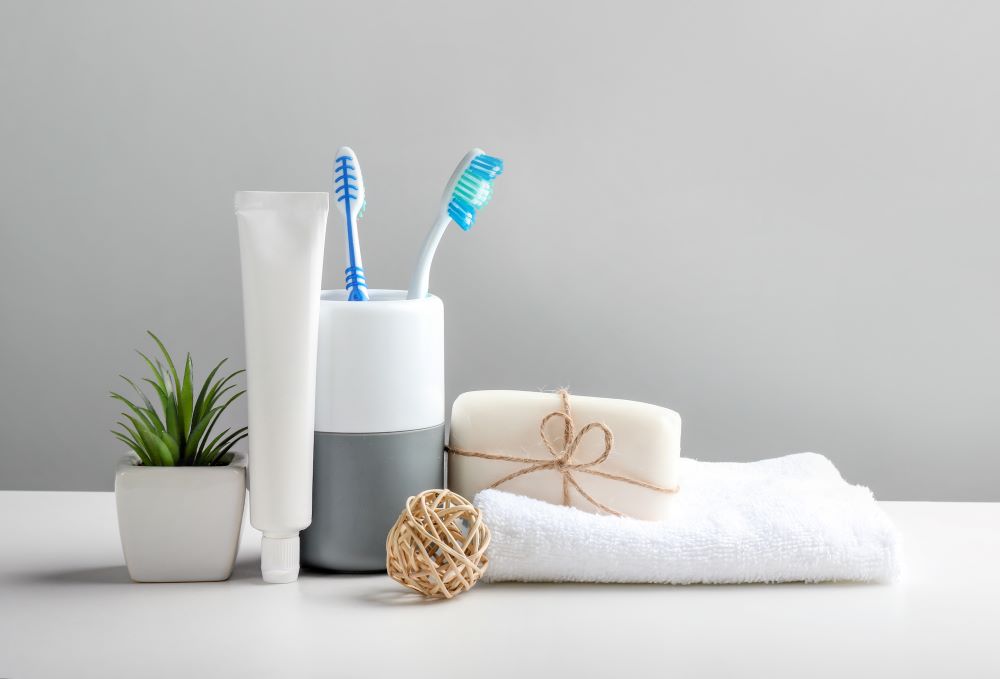 Learn how Quadro's Powder Disperser provides the perfect solution for manufacturers of Toothpaste and Dental Whitening Creams.
Background / Requirement
Incorporation of Carbopol and 40% Carbamide Peroxide into Glycerine

Carbopol is difficult to disperse into Glycerine because the low pH Glycerine solution results in instant hydration and viscosity increase

40% by weight Carbamide Peroxide is added to the Carbopol solution in a recirculation to the mixing vessel

Need to increase production without expanding the facility.
Quadro's Approach to manufacturing toothpaste
ZC1 inline disperser

, skid mounted with a dual PD pump arrangement for performance with high viscosities and high solids addition rates and automated Q-Vac vacuum powder addition system

Controls to allow (3) pre-set operating points on inlet and discharge pumps

Carbopol addition

Carbamide Peroxide addition

Auxiliary setting
Automated powder valve with level sensors in the hopper to control powder on/off addition.
Quadro YTron® ZC Powder Disperser Advantages
75% reduction in overall batch time vs. conventional in-tank mixer processing

Rapid incorporation & dispersion of solids without lumps or 'fish-eyes'

Improved product consistency from batch to batch

Increase in viscosity, the customer was able to reformulate and use less polymer

Eliminated requirement to filter undispersed powders

No over-processing is common with conventional mixers preserving the rheological properties of shear-sensitive products

Significantly reduced air entrainment

Elimination of quality problems associated with cross batch contamination

No excessive dusting from bag dumping into process vessels

No solids build-up on process vessel walls

Elimination of the requirement to expand the manufacturing area to increase production.
To learn more about our High Shear Mixing Equipment or to speak to a member of our applications team please contact us to speak to our team of applications experts.
Further recommended reading:
Mixing Equipment for Toothpaste/dental whitening cream