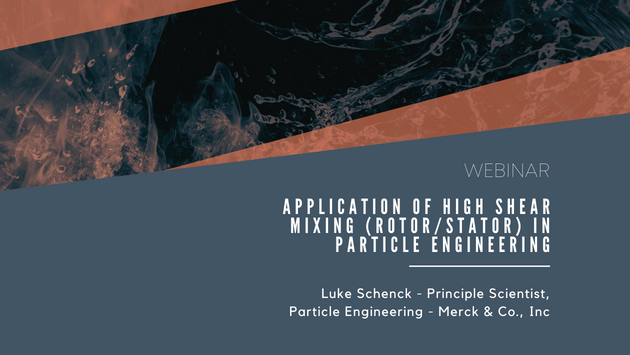 In this webinar, hosted by Wayne Harwood (Quadro Liquids), Luke Schenck (Merck & Co., Inc) discussed how the Quadro Liquids HV systems can be used as part of a particle engineering strategy to achieve an array of materials.
About our speakers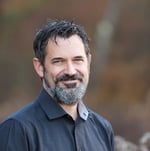 Luke Schenck
Principle Scientist, Particle Engineering
Merck & Co., Inc.


Luke Schenck started in pharmaceutical development at Merck & Co., Inc. in 2001. In 2008, he moved to chemical process development and commercialization. Here he worked on filing the enzymatic transamination route for Januvia and filing Belsomra, Merck's first hot melt extrusion (HME) compound. The primary motivation for the move to drug substance was to explore opportunities at the drug substance, drug product interface. This initially involved working to identify HME routes to devolatilize API solvates, and additive-mediated crystallization efforts as a means to modulate targeted morphology, particle size and form.
Since 2015, Luke has been leading the Particle Engineering Lab, identifying routes to manage challenging API properties. The group's focus includes 'bottom-up' generation of nano to micron-sized neat API for oral, parenteral, and respiratory delivery routes as well as innovative approaches to deliver co-processed API to address the needs of increasingly challenging APIs in development.

Luke first started exploring the Quadro® HV High Shear Mixer Homogenizer to expand the particle size that could be achieved through wet milling.
With an understanding of the scalability of the HV systems, efforts switched to precipitation-based particle engineering, followed by composite particle design.

During this webinar, Luke discussed the evolution of how the HV units have been deployed in Merck's particle engineering efforts.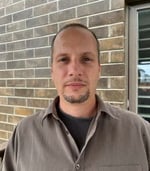 Mr Wayne Harwood
National Sales Manager
Quadro Liquids (IDEX MPT)

Wayne Harwood, P.Eng. is currently the National Sales Manager, Quadro Liquids at IDEX Material Processing Technologies (MPT). In this role, Wayne supports the global sales ventures for the Quadro Liquids Equipment Line from a technical background with a strong foundation of application knowledge.

With years of experience overseeing the Quadro Liquids R&D / Customer Product testing lab, Wayne brings a unique perspective towards supporting customers in any application that the Quadro Liquids product line can be utilized.
Talk to our team about your application
If you wanted to discuss the webinar, or if you have questions about our HV range of mixers, then please contact us via the website or call us 1-519-884-9660.
Related Reading