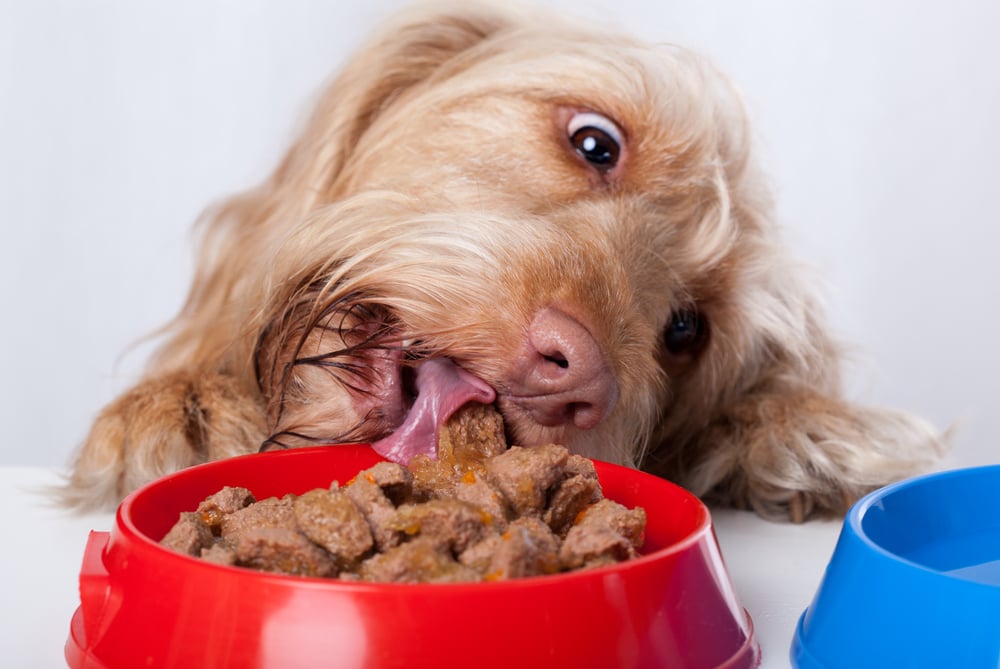 It's estimated that pet-loving consumers will spend a whopping $75 billion on pet food in 2019. That's a few billion more than customers spent in 2018. The trend in pet food expenditures has steadily climbed for more than two decades. One can glean at least two key takeaways from these statistics: Americans love their pets, and the pet food industry is a potential gold mine.
Dry dog food and dry cat food dominate this vast, lucrative market, although there's plenty of room for wet and specialty foods in the mix. Experts have noted new opportunities opening up in recent years in the realms of grain-free options, "natural foods," and so-called clean label pet foods. The latter involves an effort to analyze and certify the integrity of ingredients in a given product with an eye toward eliminating potential toxins or hidden contaminants.
Pet Food Mixing Is a Big Job
Mixing pet food requires sanitary food processing equipment capable of performing a variety of challenging tasks, typically at high volumes and with rapid throughput. Among these tasks may be powder/liquid mixing, blending liquids of varying viscosities, disintegrating solids, working with food emulsifiers, achieving optimal food rheology and the ability to efficiently and thoroughly disperse and hydrate gums, thickeners and stabilizers. At Quadro®, we specialize in assisting process engineers to arrive at the best possible solutions for their process challenges.
Sanitary conditions are important in the manufacture of any food products, but pet food mixing may pose other challenges as well, including maintaining proper humidity and temperature, and adhering to specific mix times. Depending on the formula, pet food mixes may require the integration of a wide range of ingredients, such as dry grains, vegetables, fats, meat and meat byproducts, and other protein sources.
Consistency, Versatility and Reliability
Not surprisingly, the manufacture of pet foods often involves blending heavy, wet, sticky or otherwise challenging ingredients. Many such ingredients are expensive. It's also important to minimize waste and inefficiency and preserve food integrity. Handling these foodstuffs efficiently and hygienically requires robust machinery designed to meet these demands rapidly and consistently. When initially formulating new products, it's often necessary to first conduct small trial and pilot runs in order to arrive at the right processes and achieve suitable final products before scaling up to full production runs.
At Quadro®, we specialize in machinery that's designed to facilitate smooth, predictable scale-up.
We recommend using our high shear mixing equipment to achieve reliable blending of often-challenging ingredients.
Relevant machines might include an inline powder disperser such as the Quadro® Ytron® ZC, the Quadro® HV-Emulsifier and Wet Mill or the Ytron® low shear mixer, among others.
For more information about these and other quality equipment please contact us here. Our team are ready to help you capitalize on the burgeoning pet food market.