Mixing Solutions for Commerical Food Processing
The needs of food processors are complex. They include process hygiene, powder/liquid mixing, blending liquids of different viscosities, dissolving sugars, disintegrating solids, working with food emulsifiers, achieving the optimal food rheology, and dispersing and hydrating gums, thickeners, and stabilizers.
We understand your challenges. If you're looking for a homogenizer for food, industrial food blenders or other specific equipment, Quadro® Liquids has mixers, emulsifiers, homogenizers and dispersers that are ideal for food applications. We'll help you find the right industrial food processing equipment and unique process solution to meet your specifications.
Dressings, Mayo & Sauces
Consumer tastes are evolving, so formulations must change. Prices of oils and sweeteners are rising, again causing processors to rethink formulations in an attempt to reduce costs. Quadro® equipment and engineering help you with these and all your mixing needs in this demanding industry. Check out our case study to see how our industrial food mixers are used in mayonnaise production.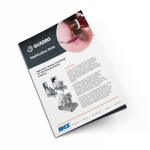 Download the Application Note
Manufacturing Tomato Paste and Sauces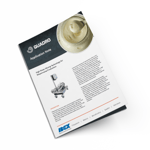 Download the Application Note
High Shear Mixing Technology for Mayonnaise Production
Dairy
Today's dairy industry is growing as product offerings and variations continue to increase. Plus, there are new challenges, including the fortification of dairy products with vitamins and minerals. Quadro® helps you meet industry challenges while improving product quality and decreasing processing time. Read our case study to learn more about our mixing and blending solutions for cheese production.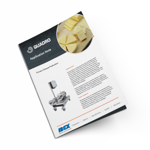 Download the Application Note
High Shear Mixing Technology for Process Cheese Production
Beverages
The proliferation of sport, nutraceutical and other "healthy" beverages is creating a need for different mixing technologies. Quadro® powder dispersion technology helps you eliminate premix or side batches, reduce dusting and produce a higher quality product.
Meat & Poultry
Generally, meat & poultry applications for food processing mixers involve brine, marinades, spices, flavorings, binders and food emulsifiers. This industry uses ingredients with special processing needs, such as those with antimicrobial properties and those that require extended-release technology. Whatever your requirements, we can help.
Cereals
A myriad of cereal varieties today meet consumer demands for flavor and nutrition. High-quality ingredients, fortification with vitamins and minerals, and dispersion of liquid flavoring and coloring are absolute musts. When it comes to liquid mixing in cereal production, Quadro® has the solution.
Sweets & Confectionery
Food intended for human consumption must be completely safe. Sweets and confectionery production are vital. To reach maximum appeal, confectionery must show visual appeal, appropriate colors, consistent coatings and textures. Quadro® possesses the ability to carefully control the degree of shear force applied to your product