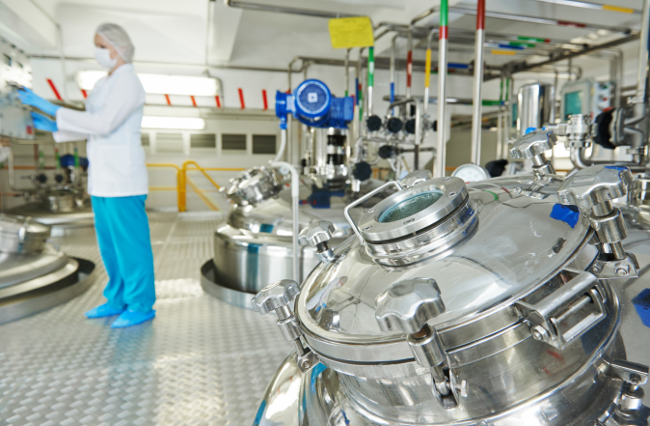 Numerous challenges are involved in bringing pharmaceutical products to market. However, when the dust of expensive clinical trials and cumbersome FDA approval processes has settled, and you're ready to scale up production, at least one primary challenge remains:
What's the best way to produce the APIs (active pharmaceutical ingredients) you need, in the most cost-effective manner, while accounting for both production efficiency and worker health and safety concerns?
Of course, there are also questions surrounding how best to achieve target particle sizes, while avoiding undesirable agglomeration — and obtaining tight particle size distributions.
Wet Milling APIs
The answer is wet milling. Solid/liquid blends tend to form agglomerates, and these unmixed lumps are highly undesirable in most final products. They're often a problem when using a traditional rotor-stator mixer.
Thankfully this particular headache can be avoided by using a High Shear Homogenizer and Wet Mill from High Shear Mixer Manufacturer Quadro® Liquids.
With more than 55 times the high-shear energy of a conventional rotor-stator mill, these economical units are capable of producing finer particle size reductions, with tighter particle size distributions. Plus, they do it all in less time. They also use less energy and feature modest footprints, so a High Shear Homogenizer and Wet Mill from Quadro® will also take less of your valuable production facility floor space.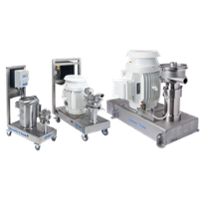 Available in three sizes, the design of these mills is inherently safer in terms of the generation of undesirable inhalants that might threaten worker safety. Unlike traditional dry milling techniques, wet mills do not lead to the release of dust into the production facility. This eliminates the need for expensive, potentially elaborate schemes to minimize, remove or contain possibly harmful dust.
Safety, Versatility and Bottom Line-Enhancing Value
Designed with sanitation in mind, these precision machines feature a fully drainable design. Quick-connect/disconnect clamps facilitate cleaning and re-assembly, help minimize maintenance downtime, and help you reach quality assurance goals.
Suitable for:
antibiotic preparations

dermatological ointments

and many other applications
These high-shear homogenizers and wet mills are available in two configurations.
The Quadro® HV can be optimized for homogenizing, or wet milling. The choice is yours and depends on your unique application. Alternatively, you can choose to keep optional tooling on hand, to allow flexible process changeovers that will enable you to use one machine to perform two distinct processes, as your evolving needs dictate.
In any event, rest assured that the Quadro HV-Emulsifier and Wet Mill provide the best dollar/kg-hr value in the industry. What's more, at a capital cost that's about 70% less than alternative high-pressure homogenizers, these machines are clearly a less expensive option for your API production needs.
Related articles for API Wet Milling