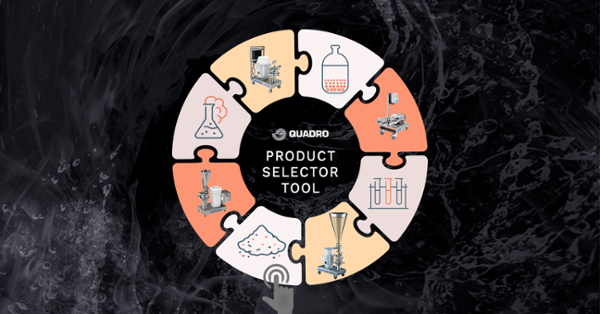 The Tool to Save you Time
Try our interactive product selector tool to ensure that you find industry-specific mixing equipment that'll meet your process requirements quickly and efficiently. Receive a recommendation based on your specific needs so you can find the best mixer to achieve your processing goals.
Simply answer two questions and our handy tool will recommend equipment to suit your mixing purposes.
Mixing Solutions, Whatever Your Industry
Which mixer is right for your application? High shear or low shear? Powder Dispersion or Submicron Homogenizing?
The Quadro® Liquids line of material processing solutions offers high shear homogenizers and wet mills, inline powder dispersers, inline continuous processers, inline emulsifier mixers, and in-tank mixers.
Our products are designed for challenging materials in the Food, Cosmetic, Personal Care and Pharmaceutical fields, so you can select the mixer that works for you.
If you're looking for the right tool for powder incorporation/dispersion into liquids, liquid mixing and emulsification, take a look at our industrial high shear mixers. You can guarantee an efficient and successful mixing process with the Full Range of Quadro® High Shear Mixing Equipment, producing a high-quality end product that can be repeated again and again.
Are you looking to reduce your batch processing times or energy expenditure, or are you aiming to maximize your use of raw ingredients? Our sanitary grade mixers offer all these advantages for use in the lab through to full production.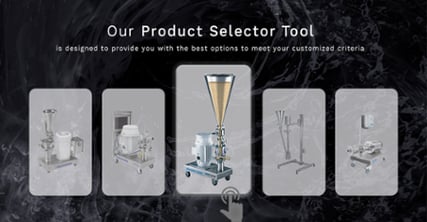 Liquid Mixing and Powder Dispersion Experts
We've been developing and manufacturing inline high shear mixing equipment for powder incorporation and dispersion into liquids for many years, and believe that with our knowledge, we can solve your mixing challenges. If you'd like to speak to our team of experts, please don't hesitate to get in touch.
Take a look at our blog on frequently asked questions if you're interested in learning more.