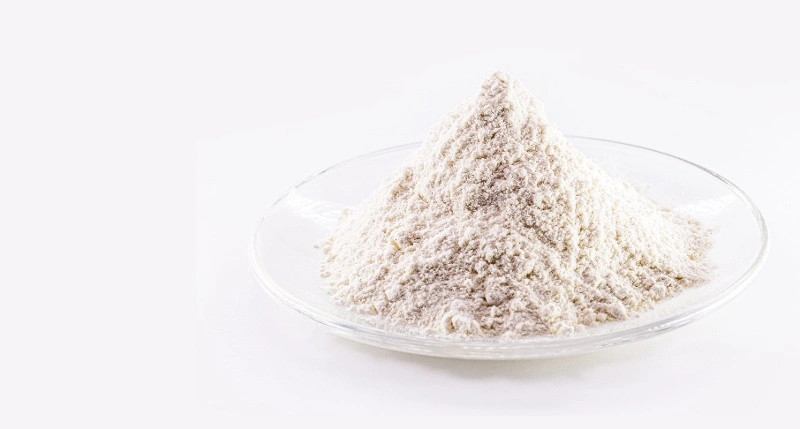 Xanthan Gum Hydration
Xanthan gum dispersion/hydration is one of the more challenging processes faced by food manufacturers, not to mention other industries that depend on the smooth, homogenous incorporation of this popular thickening and stabilizing agent.
What Is Xanthan Gum?
Xanthan gum (E415) is used in countless consumer products; from pantries to medicine cabinets to bathtub shelves, xanthan gum shows up everywhere in products ranging from salad dressings to hair conditioners. Xantham gum is a polysaccharide created through the fermentation activity of a strain of bacteria that lends this product its name.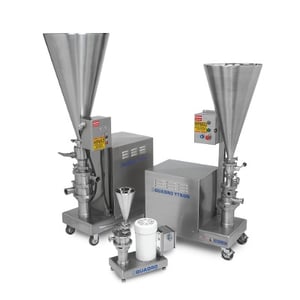 Smooth Dispersion of Xantham Gum
While this additive has transformed the way certain industries manufacture their products, there are inherent technical hurdles involved in mixing dry xanthan powder into a liquid. Upon exposure to liquid, this hygroscopic powder tends to rapidly hydrate and expand — often before dispersal is complete. This can easily lead to the formation of non-dispersed lumps. As the resulting gel thickens, the dissolution of additional gum becomes more challenging, and the likelihood of lumps and clumps increases.
The Quadro® Ytron® ZC With Uniform Film Interface Technology
Quadro®'s carefully engineered technology ensures seamless incorporation of the thickening agent into water at precisely controlled concentrations. Our Continuous Dispersion System solves the challenge of seamless xanthan gum powder dispersion.
The system integrates the Quadro Ytron® ZC single-pass, inline continuous disperser with our Uniform Film Interface (UFI) technology to precisely integrate this common additive into a vortex of water. Whether your process calls for a 0.2 percent concentration, 5 percent, or something else, with Quadro® you'll find the process is repeatable, scalable, and efficient.
What Is The Best Way to Dissolve Xanthan Gum?
In our demonstration video 'how to mix xanthan gum', you can see this process in action. Note that the system allows for continuous operation, including dispersion of the solids into the liquid, followed by mixing, with no lumps, conglomerates, fish-eyes, or other undesirable outcomes.
The process engineer chooses the final concentration desired, then begins the process of adding the selected amount of dry xanthan powder into a limited amount of streaming water to produce a slurry. This slurry is incorporated into the final amount of water, after allowing enough time for the powder to fully hydrate. Thus, inline dispersal sidesteps many of the problems associated with direct, in-tank mixing. Waste and cleanup are also minimized.
Another common challenge with xantham gum dispersion involves the entrainment of air during mixing, which can create unwanted bubbles. Some methods of dispersal/hydration invite these problems, but Quadro's solutions make short work of xanthan gum powder dispersion without trapping unwanted air bubbles. This minimizes or eliminates time wasted performing deaeration.
Do you need to disperse xanthan gum?
From many years of delivering the most efficient mixing solutions to our customers worldwide, our experts have never allowed conventional thinking to get in the way.
We continually develop innovative solutions that exceed expectations and break traditional assumptions.
If you have a particular issue that you are investigating then please don't hesitate to contact us.
For more information about our powder dispersion technology, or the eminently scalable Quadro Ytron® ZC series of high-shear, single-pass inline dispersers or fill out our simple quote form.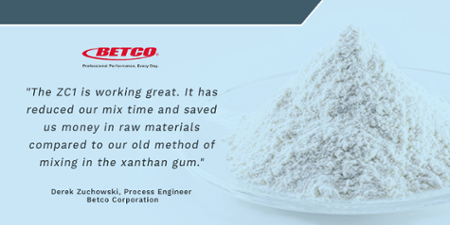 Related Reading