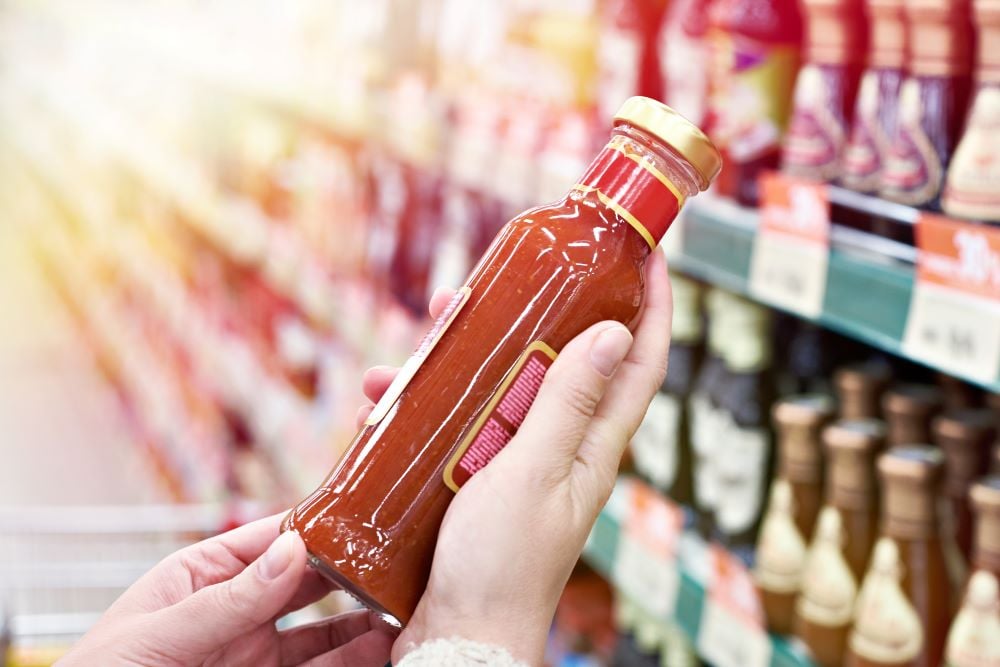 Manufacturing Sauces With A Mixer
Prepared foods have gained in popularity over the past decade as consumers have looked for easier alternatives to meal preparation.
In response to this trend, a large, international manufacturer of frozen prepared foods approached Quadro to help find a solution to the preparation of a sauce. The manufacturer was looking for a system that would blend 120 kg/min of powder into an oil/water solution. The dry powder consisted of flake parsley, guar gum, and other seasonings.
The manufacturer wanted to provide enough shear to disperse the guar while avoiding damage to the delicate flake seasonings.
The problems typically associated with using a conventional mixer include:
Conventional mixers do not apply enough shear to properly disperse guar. The guar will tend to agglomerate and form "fish-eyes".

High shear mixers disperse the guar but tend to damage and size reduce the flake particles.

Sweep agitator mechanisms are difficult to clean.
Commerical Sauce Mixing Equipment
To achieve the results the customer desired, a Quadro Ytron ® Powder Disperser was employed for powder dispersion, and a Quadro Ytron ® Y Jet Mixer was employed to maintain a uniform blend in the mix tank. The dry powder-flake blend was drawn from a bin into the Powder Disperser which has a dual-stage reactor housing specifically designed to incorporate and disperse large quantities of powders (up to 40% by weight) into a liquid stream.
Discharging directly into the mix tank, the Y Jet Mixer maintained complete uniformity of the batch without damaging any of the shear-sensitive sauce ingredients.
Industrial Mixing Solutions
The XC Powder Disperser produced a smooth, lump-free sauce without damage to the delicate flake spices, in a single pass. The Y Jet Mixer demonstrated its ability to maintain complete product and thermal uniformity without the need for an expensive and difficult-to-clean sweep agitator.
Discover Quadro Liquids Sanitary Food Mixing Equipment for sauces, beverages, and a wide range of foods