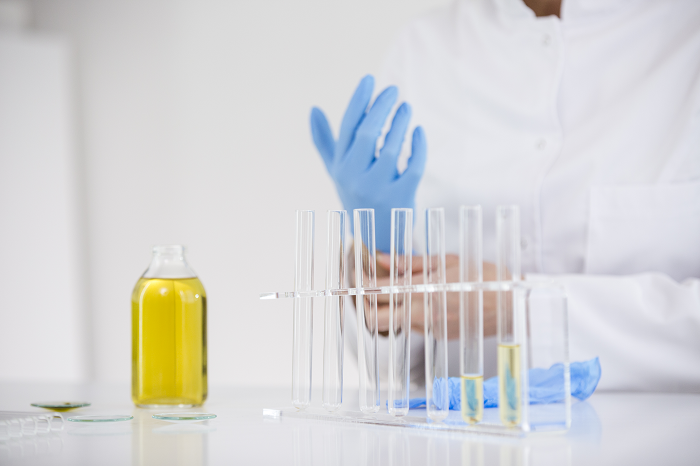 Discover why the Quadro® HV-Emulsifier and Wet Mill is the ideal solution for processing cannabis emulsions.
Creating high-quality Cannabis Emulsions is necessary for manufacturing efficacious sublingual sprays, micro-dosing in gel caps, or even when producing beverages.
Generating liquid particle sizes at the submicron level is vital to the successful creation of these emulsions. The Quadro® HV series offers cost-effective, high volume and GMP-certified technology that can easily integrate into any manufacturing environment.
The Quadro® HV Homogenizer will help you to:
Achieve high-quality sub-micron emulsions
improving product quality, efficacy and shelf-life stability
Reduce product waste and improve yields
through high containment and water-tight connections
Scale-up from lab to production
the HV series is available in a range of capacity sizes
Achieve cGMP cleanliness
simple to clean and validate, offering assured cleanability
Attain high shear results without high-pressure processing
no need for difficult-to-clean, time-consuming media mills
Improve the taste and texture of emulsions the small droplet size improves the taste and mouthfeel of the liquid product as well as the efficacy rate.
High Shear Mixing Equipment for Cannabis Emulsions
The Quadro® HV-Emulsifier provides high-level results and additional benefits such as time savings thanks to reduced process time. Learn more about achieving high shear results without the need for high-pressure processing. Our equipment is used in processing facilities globally. Learn more about our cannabis processing solutions.
Related Articles: Making Industry Leading CBD Emulsions
For more information about Quadro Liquids Mixing equipment please visit our High Shear Mixer page.
Please note – this Quadro literature is intended only for the use of its equipment in jurisdictions where such activities are legal