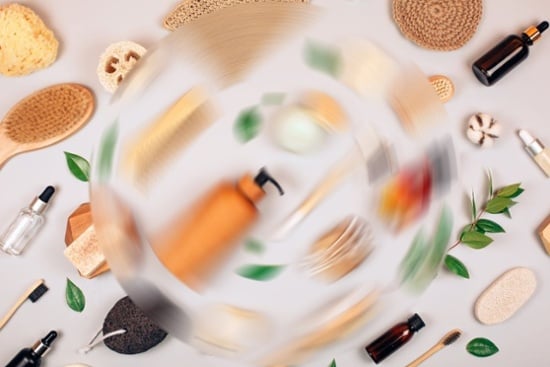 In 2016, the personal care and cosmetics industries generated more than $80 billion in the lucrative U.S. market alone. By 2020, that number is expected to skyrocket to nearly $97 billion. Clearly, there's substantial money to be made by selling beauty, comfort and skincare products. And speaking of skincare, more than a third of the take comes from that segment.
Skincare also provides an excellent example of why manufacturers must invest in effective high shear mixing equipment in order to make products of consistent quality. Take sunscreens. These protective lotions, creams and sprays often feature a blend of active and inactive ingredients to fight the damage caused by exposure to the sun's harmful UV rays.
Beauty May Be Skin Deep — But So Is Sun Damage
Due to concerns regarding the potential toxicity of certain common active ingredients, many consumers choose sunscreen products that rely on physical sun blocking agents rather than chemical sun blockers. Physical sunscreens rely on the ability of metallic oxides, such as zinc oxide or titanium dioxide, to block and scatter UV rays.
In the old days, zinc oxide ointment consisted of a thick white paste that, while effective, was unsightly and inconvenient. Modern versions of this old standby use nanotechnology to create and incorporate near-invisible microscopic particles of these oxides into appropriate emulsions.
These and many other skincare and cosmetic products would not be possible without machinery capable of ensuring the thorough dispersion and blending of dry, powdered ingredients into a liquid base. In the case of cosmetics, improper mixing could result in tinted foundation with inconsistent colors, for example. The disastrous results of applying such a product should be obvious.
In the case of sunscreen, improper mixing also could affect functionality. That could put users at risk for potentially deadly skin cancer. This underscores the importance of proper, thorough mixing. Consumers rightfully demand consistency and reliable characteristics from the products they buy. But in this instance, proper mixing could literally be a matter of life or death.
Thorough Mixing Is Crucial for Success in the Marketplace
Even personal care products such as toothpaste require robust mixing technologies capable of achieving homogenous blends of ingredients so that they remain consistent from batch to batch. Still other products, such as hair conditioners and hand creams, depend on the creation of stable emulsions. Improperly homogenized emulsions are subject to separation and shelf instability, so getting it right is crucial for success in the marketplace.
Mixing equipment designs and performance vary widely. Processes that require the dispersion of powders, such as pigments, into liquids can easily encounter problems with workplace atmospheric dust exposure if solids are not introduced in a manner consistent with dust suppression. Other common challenges include difficulties hydrating and incorporating powders into liquids (resulting in the formation of dreaded agglomerates and "fish eyes"), the loss of raw ingredients due to poor mixing, extended and costly mixing times, and the production of inconsistent blends.
The Superiority of High Shear Mixers
Process solutions that make use of powder induction mixing technology are typically far superior to methods that rely on simply dumping a powder directly into a given liquid. High shear mixers are inherently superior to stand mixers or blenders in these situations. They achieve uniform blending and avoid the creation of agglomerates far better than standard mixers. And they do it all more rapidly.
Quadro® offers several time-tested products that are eminently suited to the production of personal care and cosmetics products. Examples include the Quadro Ytron® ZC inline powder dispenser, the Quadro® HV-Emulsifier and Wet Mill, and the Quadro Ytron® Z Emulsifier.
For more information about how Quadro can help you step up your game and improve your bottom line, give us a call at 519-884-9660.
You also can contact us here or fill out our convenient online Request-a-Quote form.
Related reading: