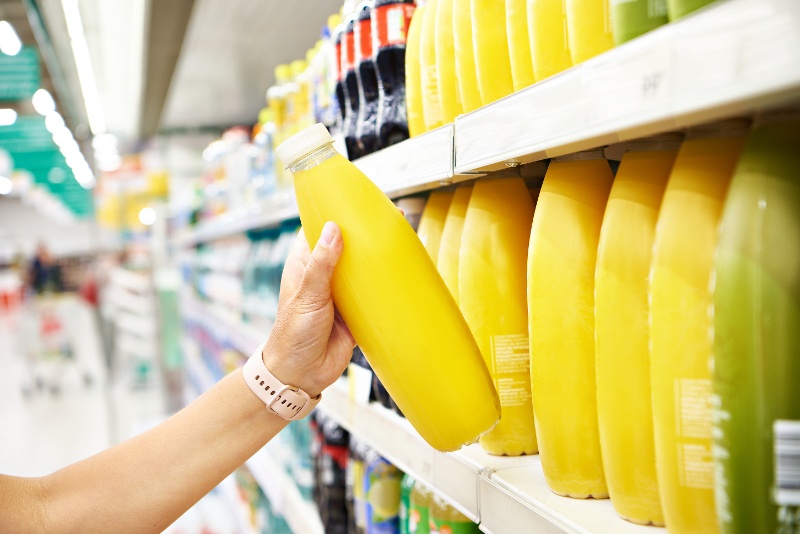 Currently, "fresh," "clean" and "sustainable" are key watchwords for the beverage industry. Those trends show no sign of abating in the near future. Products that are overprocessed, mass-produced, and overpackaged are out among millennials.While they comprise just a portion of the multibillion-dollar beverage industry market in North America, millennials also happen to represent the foreseeable future of the beverage marketplace. Millennial tastes are changing — often favoring bolder, more exotic flavors than in the past — and they're increasingly looking for the added value that's perceived as more natural and environmentally friendly.
Natural and Sustainable
These trendsetters were expected to spend more than $200 billion in 2017 alone — and that's just one target market. More than two-thirds of millennials report having changed their buying habits to reflect a desire to avoid artificial ingredients in their food and beverages. Even packaging influences their buying decisions. Another important emerging trend involves the focus among millennials on products offering "natural functionality." These can be defined as beverages that provide some additional nutritional benefit beyond mere hydration. Examples include nutrients such as natural fiber, bone-building calcium, natural antioxidants, consumable protein, essential lipid nutrients, omega-3 fatty acids, and probiotics. In addition, nearly two-thirds express a desire for reduced sugar in their purchased drinks. In summary, the emphasis today is on healthy products featuring environmentally friendly packaging.
Deliver 'Functionality' Without Sacrificing Efficiency
Functional beverages come in many forms and they represent a huge growth opportunity for beverage processing manufacturers. Of course, producing these drinks at scale takes some industrial-scale sleight of hand. Adding omega-3 fatty acids, for example, involves blending this immiscible ingredient with water.
In short, it's crucial to use the right beverage processing equipment — machinery capable of quickly, efficiently, and reliably mixing liquids in liquids, and/or solids in liquids. At Quadro Liquids, we specialize in the design, manufacture, and servicing of high shear mixing solutions for beverages, for the food and beverage industries.
Beverage powder processing
Quadro Liquids has the right beverage/powder processing machines to get the job done — whether it's emulsification, powder dispersion, deagglomeration, wet milling, submicron homogenizing, or simple batch mixing.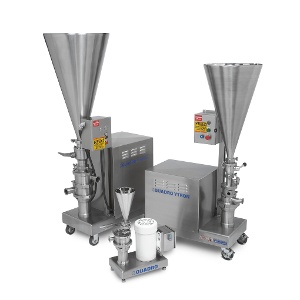 Faster, Cheaper, More Efficient Processing Equipment
Choose Quadro Liquids for all your beverage production needs and capitalize on the growing trend toward functional, value-added beverages. We offer inline, single-pass, and continuous beverage/powder mixing technologies that make short work of the often-challenging task of mixing wetting-resistant powders into liquids.
Our powdered beverage processing machinery also specializes in the production of stable emulsification and is suitable for use across an array of diverse applications.
Our products excel at tasks such as deagglomeration and wet milling, batch mixing, and nano-scale or submicron emulsion creation through homogenization — typically using less energy and taking less time than is possible with competing technologies.
In some instances, a single Quadro Liquids machine can accomplish what other manufacturers do use two or more machines, in a fraction of the time. Stay current with beverage industry trends and embrace the clean beverage-production technology that's possible with industry-leading mixing equipment from Quadro Liquids.