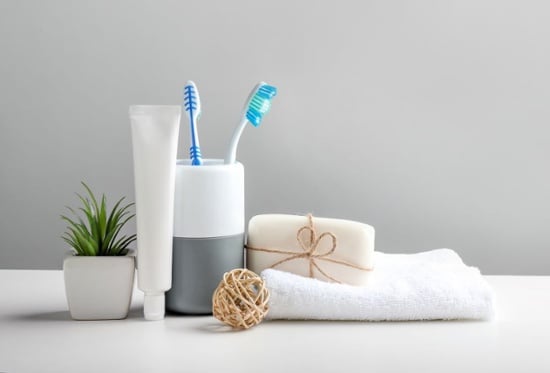 Making toothpaste with a high-shear mixer
When making toothpaste and dental creams, the performance of the end product is reliant on the effectiveness of the formulation and mixing process used. The typical toothpaste manufacturing process requires a range of liquid and powdered ingredients to be blended using a high-speed mixer to ensure that all materials are well dissolved and aeration is eliminated.
The common processes when mixing toothpaste include:
Dispersion of Carbopol®
Incorporation of Carbopol® and 40% Carbamide Peroxide into Glycerine.
Carbopol® is difficult to disperse into Glycerine because the low pH Glycerine solution results in instant hydration and viscosity increase.
40% by weight Carbamide Peroxide is added to the Carbopol solution in a re-circulation to the mixing vessel.
Need to increase production without expanding the facility.
Quadro Liquids Mixing Solution
ZC1 inline disperser, skid mounted with a dual PD pump arrangement for performance with high viscosities and high solids addition rates and automated
Q-Vac vacuum powder addition system.
Controls to allow (3) pre-set operating points on inlet and discharge pumps:
Carbopol addition
Carbamide Peroxide addition
Auxiliary setting
Automated powder valve with level sensors in the hopper to control powder on/off addition.
ZC Powder Disperser Advantages
75% reduction in overall batch time vs. conventional in-tank mixer processing.

Rapid incorporation & dispersion of solids without lumps or "fish-eyes".

Improved product consistency from batch to batch.

Increase in viscosity, the customer was able to reformulate and use less polymer.

The eliminated requirement to filter undispersed powders.

No over-processing is common with conventional mixers preserving the rheological properties of shear-sensitive products.

Significantly reduced air entrainment.

Elimination of quality problems associated with cross-batch contamination.

No excessive dusting from bag dumping into process vessels.

No solids build-up on process vessel walls.

Elimination of the requirement to expand the manufacturing area to increase production.
Read more