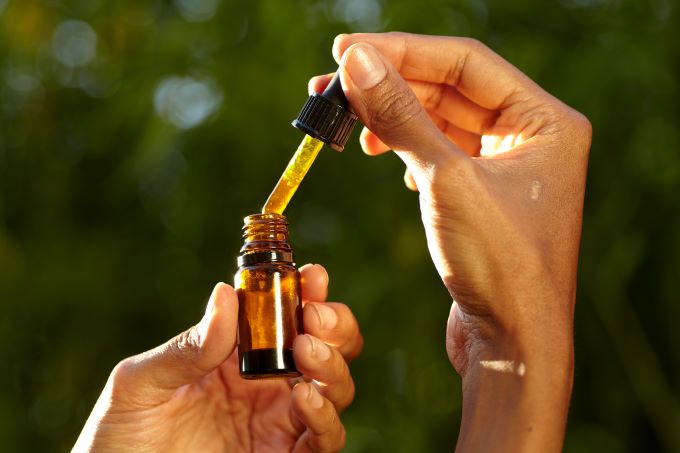 After the product's popularity skyrocketing late last decade, the global CBD industry is predicted to reach $6-7bn globally by 2025. New manufacturers are entering the market in droves, keen to explore the health-giving possibilities of CBD applications. With competition mounting, only the best products will endure.
Get ahead of the game by harnessing the power of technology to produce the best quality sprays, balms, and creams.
The hemp and CBD production process
CBD is an oil extracted from hemp plants that have been dried and milled into a fine powder.
The extracted oil is then mixed with other ingredients to make the final end products, ranging from consumables such as drinks and gummies to the isolate crystals or powders.
For the liquid-based products, the raw CBD oil needs to first be converted into an emulsion before being added to other ingredients, in order to make it more compatible with water-based ingredients and increase its shelf stability.
Aims when manufacturing tinctures, creams, and sprays
The ideal product is stable, with a good taste and mouth feel, and provides the maximum effect relative to dosage in order to improve the safety profile for consumers.
Most manufacturing technologies struggle to meet all of these demands with equal strength. Sonication, for example, can provide good shelf-stability, but the metallic taste left behind compromises the product quality.
Emulsions with particle sizes smaller than 1 micron are the key to shelf-stable products. Not only do they support stability, but small particles also improve the uptake in the body relative to dose.
Powerful emulsions technology
Quadro's® HV homogenizer boasts the ability to achieve consistent, uniform sub-micron emulsions. Precise and predictable, the HV homogenizer is efficient, achieving the target particle size with only one pass. Through a range of changeable tooling, particle sizes for any application can be achieved.
Our low-maintenance equipment has been trusted in the food and pharma industries for decades, with an easy-to-clean, sanitary design that is GMP compliant.
But your investment doesn't buy equipment alone: our machines come supported by tailored R&D advice to help you set up your operations correctly and to optimize your processes.
Support throughout the process
Each stage of the entire CBD production flow plays a part in the quality of the end product, from milling to CBD isolate manufacture.
Each stage carries a risk of product loss, whether this is terpene loss through heat damage or less potent final oil through an inconsistently milled product.
Our Quadro Solids division, alongside sister companies Fitzpatrick and Microfluidics, boasts decades of expertise in processing similarly sensitive materials in food-safe environments.
Together we can support you in optimizing most stages of cannabis processing, including hemp milling and pre-extraction processing.
Book a consultation today to learn how best to begin your CBD manufacturing journey.
Related Articles:
Making Industry Leading CBD Emulsions
Please note - Quadro Engineering information and literature is intended only for the use of its equipment in jurisdictions where such activities are legal.